At 32Smiles, we combine decades of experience with today's most advanced technologies to bring you a complete dental and orthodontic experience. Our team consists of industry veterans dedicated to bringing you and your loved ones the best care possible in a welcoming and friendly environment. Whether you're looking for dental implants, invisible aligners, braces, veneers, or just a routine cleaning and exam, our team will make you feel right at home. We hope to see you soon!
With a combined experience of over 50 years and countless hours of continuing educational courses attended, we're proud to have one of the most experienced dental and orthodontic teams in Abu Dhabi. Our team has developed and perfected cutting-edge treatment techniques and protocols that result in more accurate diagnosis, treatment, and monitoring, and better overall treatment results.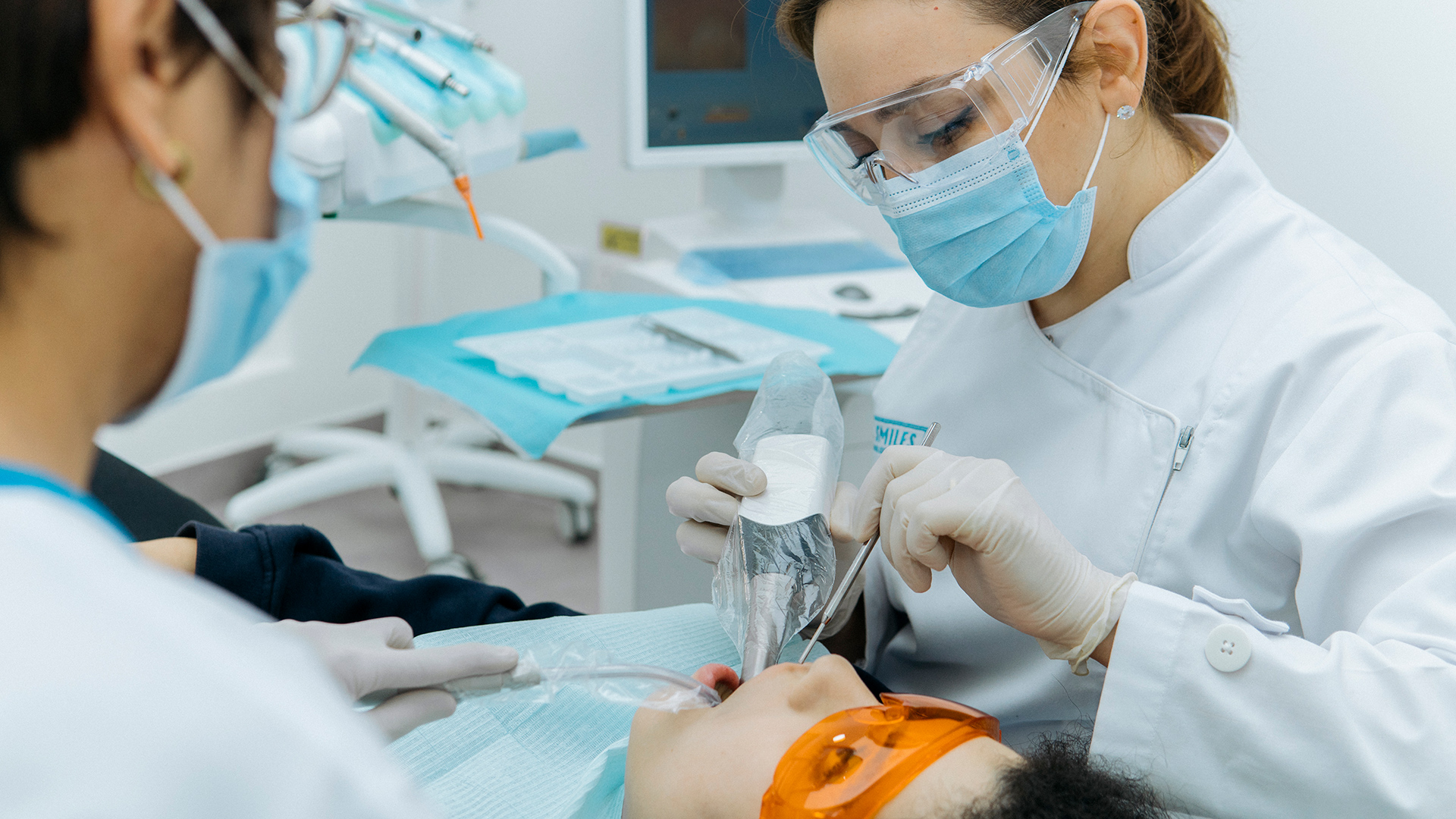 Patients in Abu Dhabi, UAE can enjoy a complete range of dental and orthodontic services at 32Smiles - whether you're looking for teeth whitening, veneers, dental implants, or orthodontics, our expert team has you covered!
A State-of-the-Art Facility
Our center is Abu Dhabi is continuously equipped and updated with state-of-the-art technologies including a 3D cone-beam CT scan, digital x-rays, intraoral scanners, specialized orthodontic and dental software and sophisticated digital computer designed veneers, bridges and ''Braces'' systems. These technologies help our team more accurately diagnose, treat, and monitor our patients on their smile journey. Come visit us and see our office for yourself!
Pioneers in Invisible Aligners
We're proud to say that our own Dr. Samer Sunna was one of the first orthodontists in all of the Middle East to adopt invisible aligner treatments, pioneering the use of aligner therapy in Jordan. He lectures extensively on the topic of aligners and offers his own certification courses on the use of eon aligners across the region. Call our office to learn more about our world-class invisible aligner treatments!
Comprehensive Treatment Options
With our state-of the-art-radiology equipment emitting the least possible amount of radiation, in house dental techno-lab, a full range of dental and orthodontic servicing, and the provision of all major types of orthodontic appliances, we provide the most comprehensive orthodontic solutions for all types of cases.
Flexible payment options:
For your convenience, we provide flexible payment options and easy installments to make it easy for our patients to pay for their treatment. We believe that world-class care should be accessible to all patients,
We offer our patients a full range of services to meet your every dental and orthodontic need.
Plaza 30 Complex, Unit 82 Al Nahyan Camp Al Meel street Abu Dhabi, UAE