Professional Teeth Whitening In Abu Dhabi, UAE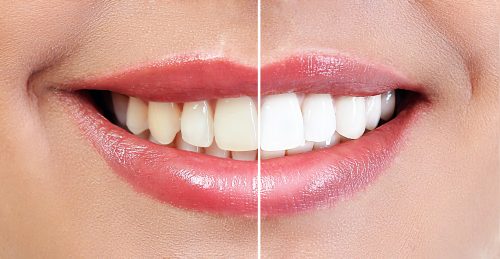 While there are many over-the-counter teeth whitening products available to soncusers today, nothing beats the stain-fighting and whitening power of professional, in-office whitening. In just a single appointment, patients can achieve a smile that's several shades whiter than when they arrived. During your initial consultation, our team will determine the best whitening option for you!
As we age, teeth can lose their shine and overall white colors for a variety of reasons, including but not limited to:
Getting older
Eating berries
Certain medications
Coffee
Curries and similar foods
Red wines
Tobacco products
Sodas and pop
Tea
As stated above, there exists a wide array of over-the-counter whitening products available today. However, these products differ from in-office whitening in many ways, namely the potency of the product as well as overall safety. When done by a cosmetic dentistry professional, clinical trials have shown this to be much safer on the gums and teeth than at-home whitening kits. And, of course, the results speak for themselves – in-office whitening treatments simply offer better results than at-home kits, as the whitening solution used in-office penetrates deeper into the tooth surface to remove tough stains and discoloration.
Get the bright, resilient smile offered by in-office teeth whitening at 32 Smiles by calling our practice today at +971 2 4454 666!
We offer our patients a full range of services to meet your every dental and orthodontic need.
We Offer Flexible Payment Options
For your convenience, we provide flexible payment options and easy installments to make things more affordable to our patients.
Plaza 30 Complex, Unit 82 Al Nahyan Camp Al Meel street Abu Dhabi, UAE