Welcome to our state-of-the-art dental facility – We've outfitted our office with the latest dental and orthodontic technologies that allow our team to diagnose, treat, and monitor patients with the upmost accuracy, all in a comfortable and welcoming environment. We've designed this center with the overall patient experience in mind, making our center the ideal treatment location for all of your dental and orthodontic needs. We are also compliant with HAAD (Health Authority of Abu Dhabi) and DOH (Department of Health).We strictly apply the highest standards of cleanliness and cross infection control measures in total compliance with regulations of the CDC (Center for disease control), USA.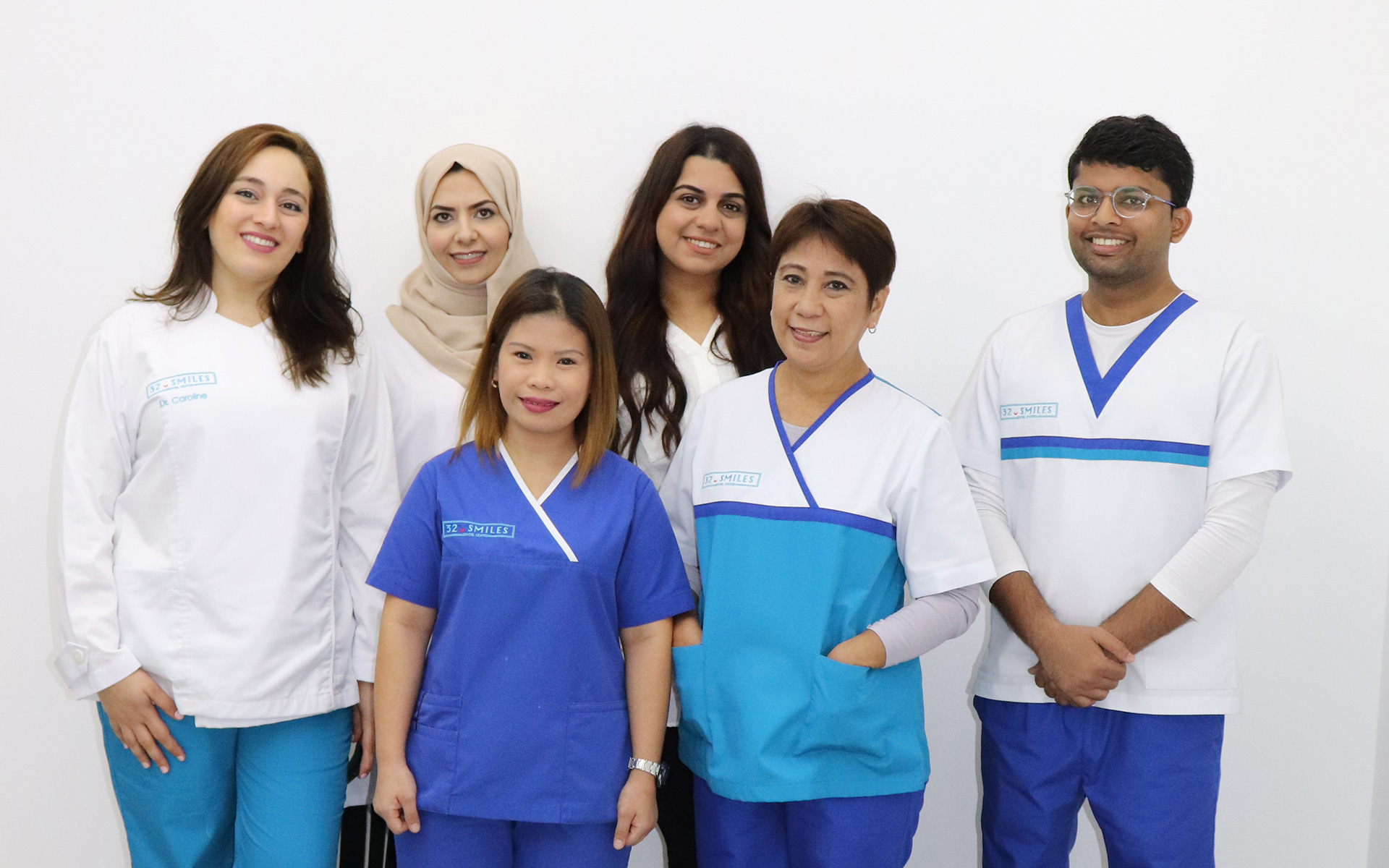 Our veteran team members have attended countless hours of continuing education courses training to stay on the fore-front of dental and orthodontic care. They include top-rated dentists, orthodontists, knowledgeable dental technicians and hard-working assistants. Come in and say hi!
For the convenience of our patients, we've put together a complete array of top-rated dental and orthodontic servicing – we offer cosmetic dentistry services such as whitening and veneers, restorative procedures like dental implants and bridges, orthodontic servicing including braces and invisible aligners, as well as general hygiene appointments and exams. No matter what you're looking for, we have you and your loved-ones covered!
Our team of veteran doctors have decades of combined experience in dentistry and orthodontics, and have attended countless hours of continuing educational courses and lectures to stay on top of everything happening in the world of dentistry and orthodontics. Our doctors have pioneered treatment protocols and procedures that result in more accurate diagnosis, more effective treatment monitoring, and better results. Experience the difference that an expert dental and orthodontic team makes by booking an appointment with us!
We offer our patients a full range of services to meet your every dental and orthodontic need.
Plaza 30 Complex, Unit 82 Al Nahyan Camp Al Meel street Abu Dhabi, UAE