Dr. Samer Sunna, founding orthodontist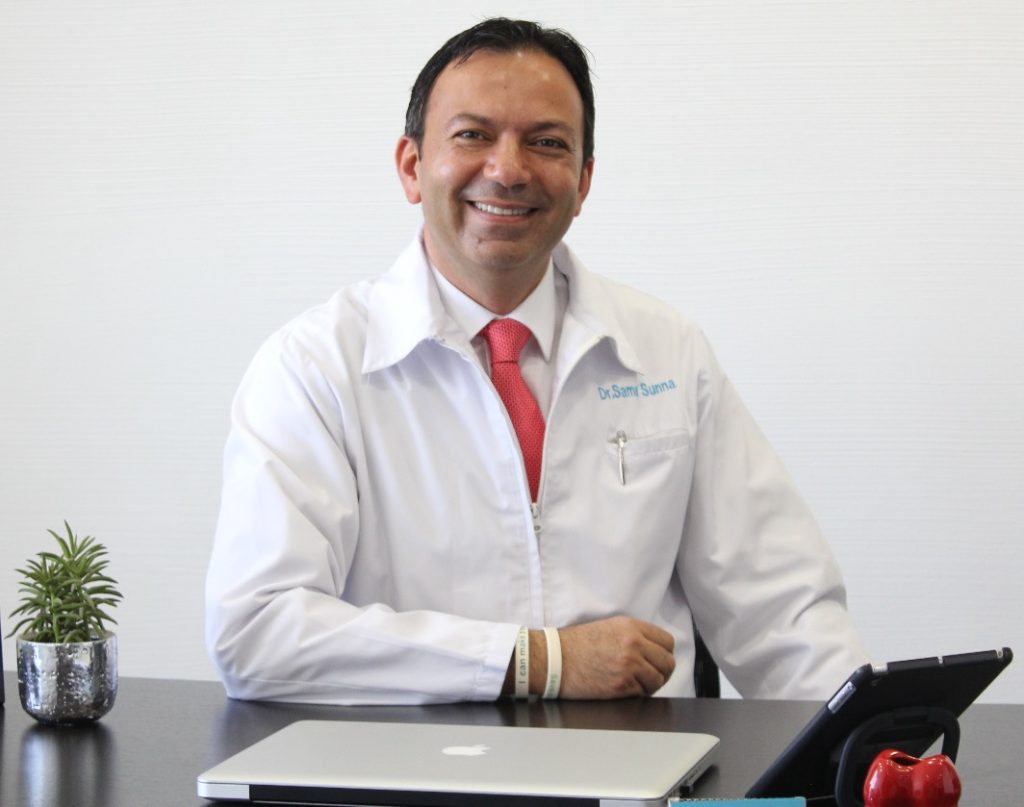 Masters in Orthodontics degree from the University of Birmingham
''Membership in Orthodontics'' from the Royal College of Surgeons- London Member of the Amercian Association of Orthodontics Member of the American Association of Clear Aligners
Dr Sunna maintains a full time private practice exclusive to orthodontics and is the founder of ''Sunna Orthodontics'' the first and largest orthodontic center in Jordan. Dr Sunna obtained his Masters in Orthodontics degree from the University of Birmingham in 1997.
A year later, He went on to receive the prestigious ''Membership in Orthodontics'' from the Royal College of Surgeons- London, the highest qualification in the UK, thus becoming the first Jordanian ever to obtain this qualification!
Dr Sunna published a large number of research articles and clinical papers in international journals and has lectured in orthodontics extensively in the USA, UK, Australia and much of the Arab World and Jordan. In 2004 Dr. Sunna was awarded the Royal ''Jordan First Award for Excellence in Medicine and Dentistry''.
In 2009 he was awarded "Man of the Year in Dental Health'' by the American Bio Society for outstanding contributions to Dentistry. In 2015 Dr. Sunna became the first Jordanian to become a member of the American Association of Cosmetic Orthodontics. Dr Sunna is a member of all major international and regional orthodontic organization including the "American Orthodontic Society'' and the ''British Orthodontic Society'' and is an examiner and committee member of the ''Jordanian Board of Orthodontics''.
Dr Sunna has pioneered ''Invisible Orthodontics'' in Jordan and since 2012 he has been actively involved in development and training of this technique including delivering a certification course on Invisible Aligners throughout the region.
Membership in Orthodontics from the Royal College of Surgeons- London Member of the Amercian Association of Orthodontics Member of the American Association of Clear Aligners