7 Questions To Ask Before Getting Dental Crowns
In dentistry, the word 'crown' is referred to the anatomical part of teeth covered by enamel. It is a tooth-shaped cap placed on the weak tooth to restore its appearance and prevent it from further damage.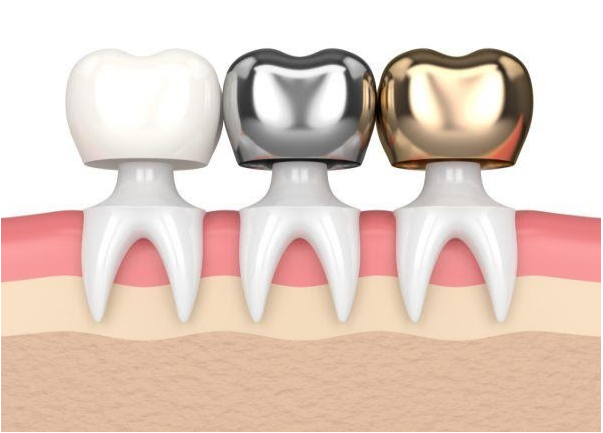 Some of the best cosmetic dentists in Abu Dhabi suggest having sound knowledge of all the medical procedures before making the final call.
Here is a series of seven questions to ask your cosmetic dentist:
The Dental Crowns Are Made Of Which Material?
Ask the dentist about the material used in the crown manufacturing. Usually, these crowns are made up of gold alloys, porcelain, composite resin, ceramic, zirconia. To be on the safe side, consult if it's going to be safe for you or not.
Do I Need It?
The name 'dental crowns' in itself can instill fear in many people. Do not hesitate to ask your dentist for alternative treatments, if that's a possibility. Whatever be the dental solution, it must be effective and give lasting relief.
Can You Provide A Computer-Generated Mock-Up Of My Mouth After Crown Placement?
Most cosmetic dentistry clinics in Abu Dhabi provide a computerized view of how your mouth looks after the treatment. This is best to have an idea of the treatment's impact on your mouth.
How It's Going To Help Me?
Know the actual purpose of the treatment. Crown placement is the solution to several dental issues including- restoring broken teeth, protecting the weak teeth, avoiding further cracks, supporting teeth with a large filling, etc.
Is There A Need Of Sedation?
In such cases, nitrous oxide is the most common type of sedation given which wears off as soon as the mask is removed. But if it is intravenous sedation, you may need to ask someone to drive you home.
What Does The Process Include?
Gather all the relevant steps of the treatment lest you'll be shocked in the end. Generally, this treatment demands two sittings; firstly, the dentist files down the tooth and covers it with a temporary coating; secondly, the crown, prepared after taking the impressions of your teeth, will be carefully fixed.
How Long Will The Dental Crown Last?
The longevity depends on several factors including crown quality, maintenance, and how professionally the process has been executed. If you wish it lasts for long, make sure to brush & floss regularly, visit a dentist twice a year, avoid hard eatables as it can damage the crown.
Your Family Clinic For Dental Crowns-
We understand the fear, a dental visit can instill in your mind. Fulfilling all your cosmetic dental requirements, we offer a range of services including- teeth whitening, dental veneers, full smile makeover, dental bonding, and crowing.
To get in touch with our experts, dial +97124454666 or write to us on info@32smilesuae.com.